Farsight is proud to announce that we are among the first Alarm Receiving Centres (ARCs) to become ECHO-connected – fast tracking alarm signals to the Police. As a leading ARC, we know that every second counts when an alarm is raised and efficiently facilitating a fast police response when necessary is vital in protecting premises, assets and people.
ECHO (Electronic Call Handling Operations) is set to transform intruder and hold-up alarm signal handling to police. By switching from traditional telephone communication between Farsight and participating Police Control Rooms, to an ECHO-connected process, police response times can be improved by as much as 4 minutes. This means we can facilitate a more efficient and effective deployment of police resources to alarmed premises.
Farsight works extremely hard to stay at the cutting edge of security systems, software and technology innovation to continue to position Farsight at the sharp end of the remote security monitoring sector in the UK.  Joel Babb, Farsight's CTO says this about ECHO:
ECHO is the result of an industry response to the needs identified by the National Police Chiefs' Council (NPCC) and will allow the communication between ARCs and Police Control Rooms to go digital by utilising a standard national approach.  Ultimately, this means of improving communication and the ability for us to facilitate improved blue light response times is a major advancement and we look forward to working with ECHO as it rolls out to police forces across the UK throughout 2021.
So what is ECHO?
---
About ECHO
ECHO is a not-for-profit industry backed organisation delivering automated transmission of alarm signalling and messaging between ARCs and blue light services, reducing delays in the despatch of blue light responders to emergencies. It provides a centralised, fully automated electronic alarm transmission service on demand between ECHO-connected alarm installations and ECHO-connected blue light services, and is due to become available nationally to all blue light services.
As more emergency services become ECHO-connected during 2021 the service has the potential to mitigate circumstances as blue light services arrive more quickly at addresses where alarm signals have been activated.
The automation of processing between emergency services and Alarm Receiving Centres (ARCs) helps improve use of resources by all parties involved in alarm monitoring and response.
ECHO presents a significant opportunity to facilitate more efficient use of emergency services, and is an example of how collaboration between blue light services and the private sector is delivering effective change.
ECHO industry partners include:
---
What are the benefits of ECHO Alarm Signalling?
ECHO will offer a range of benefits for all aspects of alarm monitoring and alarm signalling to assist ARCs and their blue light service collaborators, to better manage risk while operating in more efficient and sustainable ways. The benefits include:
FAST ALARM TRANSMISSION
Electronic alarm transmission via the ECHO hub replaces the traditional handling of alarm calls by voice calls from the ARC to the blue light responder. The switch from slow and manual call handling to machine-to-machine signalling will save up to between 1 and 4 minutes in response times.
ACCURATE ALARM TRANSMISSION
ECHO allows crucial information about an incident to be transmitted between ARCs and blue light services control rooms, digitally.  This can improve accuracy of the information, reducing the potential for error from transliteration or mishearing an address or other details for example.
Automatic event incident acknowledgment  from "Blue light " service to ARC
ARCs signalling alarm activations to the police need an incident number for their event log to confirm safe receipt by the police. With ECHO this can be communicated electronically often within seconds, saving time and freeing up operatives for more valuable tasks than taking details over the phone.
Improved Keyholder response from ARC to "Blue Light" responder
ECHO can include keyholder details in the alarm transmission process. For blue light responders this information, held and maintained by the ARC, is valuable as is their estimated time of arrival at the alarming site.
Possibility to let ARC have "close down" code automatically
ECHO will facilitate the sharing of feedback with the ARC and help increase effectiveness of alarms, and avoidance of false alarms which waste blue light resources. For an ARC like Farsight, feedback from first responders attending an alarmed site is valuable to establish whether alarms are genuine, allowing the ARC to work with the site owner and alarm system's maintainer to help reduce false alarms.
Enable URN status machine-to-machine checks to be updated regularly
Generally, Type A alarms assigned with a URN (Unique Reference Number) issued by police forces for systems monitored by recognised centres, gives them direct access to police control rooms and the highest level of police response which is 'Level 1-Immediate'.
However, as a consequence of persistent false alarms, the police response level can be downgraded to 'Level 3 – Withdrawn' which means no police automatic police attendance and keyholder response only.  In this case, activations received even from a compliant ARC may be treated as a Type B system.
Police response levels can be subject to change as outlined in the NPCC's 'Police Operational Advice and Security Industry Requirements for Response to Security Systems' requirements which is circulated to and adopted by Police Forces in England, Wales & Northern Ireland. 
ECHO will support ARCs by enabling URN status machine to machine checks to be updated regularly, ensuring the ARC is aware of any changes to a URN status which can reduce unnecessary calls.
Additional situation information traffic may be passed
In future often valuable additional information about an event from an alarm system e.g. "roller shutter door rear premises open" or "fire 3rd floor temperature 80 degrees", may be part of the alarm transmission service, improving outcomes for property owners, occupiers and blue light responders.
Faster automated URN applications
The URN application and payment system can be manually intensive. ECHO anticipates future collaboration with various parties to automate this service for the benefit of all concerned.
Further development may see the ability to pass live audio/video to the responder
As technology progresses ECHO envisages live streaming video images from premise with activated alarms to the responder through secure networks, again improving outcomes for all concerned.  This will take Alarm Visual Verification, to the next level, reducing false call-outs and helping to protect URNs.
---
Who is ECHO Connected?
ECHO Connected ARCs
Using secure police preferred networks, ECHO-connected Alarm Receiving Centres (ARCs) – like Farsight, receive a digital alarm signal transmission direct from an alarmed premises in the event of an activation. The signal is verified by alarm monitoring operators and transmitted directly to Police Force Despatchers via the ECHO platform, digitally.
Police estimates indicate a saving of up to 4 minutes in response time, which could prove critical in an emergency situation. Farsight is all for speeding up response from blue light services to verified alarm activations, that's why we are ECHO-connected and ready to work with forces that adopt the system.
You can stay update on which ARCs are Echo Connected on the ECHO website website here.
---
---
ECHO Connected Police Forces
ECHO-connected Police forces in the UK receive digital signal transmissions from approved Alarm Receiving Centres, like Farsight, directly to their despatch desks via the ECHO platform.
Police estimates indicate a saving of up to 4 minutes in their response time to ECHO-connected Intruder alarm and Hold-up systems, which could prove critical in an emergency situation.
The introduction of the ECHO-connected service is the alarms industry response to the NPCC Requirements ('Police Operational Advice and Security Industry Requirements for Response to Security Systems 2020'). Section 3.1.4 of the Requirements states: 'All Intruder Alarm System (IAS) and Hold-Up Alarm (HUA) activations be electronically transmitted to police control rooms…should the police force concerned be able to receive signals in this form'.
ECHO has confirmed that the first two Police Forces, the Metropolitan Police Service and Essex Police, have issued notice to registered ARCs to become ECHO-connected by 1st October 2021. ARCs passing alarm signals via telephone call handlers to these police forces may not be accepted from this date and at best will be subject to call handling delays.
As police forces come on stream, ARCs will receive an automated email informing them. A Stage-2 declaration will be required from ARCs to activate the ECHO service for the newly ECHO-connected police force. ECHO-Connected police forces will be updated on the ECHO website here.
---
Which suppliers are ECHO Ready?
ECHO-ready suppliers offer one or more products compliant with PD 6662:2017 and BS 8243, which when installed by an approved installer will ensure the quickest police response will be summoned via the ECHO platform to attend your property should the need arise.
ECHO-ready suppliers include: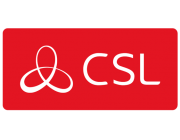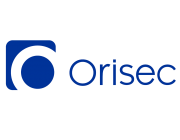 To find out more about ECHO-ready alarm signalling suppliers visit the ECHO-ready suppliers page here.
---
Summary from Farsight Security Services
It is important to highlight the fact that Farsight is a remote security monitoring station partner, working with a wide network of trusted, professional installers across the UK – we do not install security systems as that would be counter productive in supporting our installer clients.
It is therefore crucial to adopt an independent viewpoint and be experts across multiple makes, shapes and sizes of security systems to ensure we can integrate with them to continue to deliver the 'best in the class monitoring' capabilities that our clients are used to.
To achieve this, we adopt an independent view and work with many trusted leading security systems manufacturers and suppliers. 
We are excited to be part of the next generation alarm signalling and working with ECHO as this rolls out to more Police Forces across the UK. We have worked closely with the ECHO team to ensure that we as a leading monitoring station meet the strict criteria to become ECHO-connected which includes achieving Cyber Essentials Certification.
Mark Taylor, General Manager of ECHO says this about Farsight:
It has been a pleasure to work with the very professional and committed Farsight team on their journey to become one of the first ARCs to be ECHO-connected. 

The Farsight team have embraced and achieved the various developments and certification required to meet the stringent standards needed to connect to and use the ECHO platform and being ECHO-connected brings all of the benefits of automated call handling.  

ECHO automatically transfers Intruder Alarm Signals and Hold-Up Alarms received from the ARC directly into the ECHO-connected police forces command and control rooms. Thereby enabling the police to respond to any alarms immediately, potentially saving up to 4 valuable minutes at a time when "Every Second Counts"!
If you would like to find out more about ECHO, please visit https://www.echo.uk.net/
Looking for a Remote Security Monitoring Partner?
Based at our cutting-edge, purpose built central monitoring station, which is the largest in Europe, Farsight provides a range of remote security monitoring solutions that our clients have the peace of mind they need. Farsight's renowned 'Commitment to Vigilance' is second to none as is our communication and reporting transparency.
Farsight provides the following remote monitoring services:
Bringing a site to us for for CCTV monitoring is easy, see how: Commissioning Process
If you are a security systems installer and are reconsidering your own supply chain or wanting to work with a monitoring station that you can rely on to support you, let's talk. Call us on 0845 371 0101 or drop us a line below: