What's included in the SureSight CCTV remote monitoring package?
The SureSight CCTV package is a comprehensive and easy to manage security solution, designed to help installers win contracts, commission sites with ease and provide an efficient maintenance service.
The SureSight CCTV package includes everything you need from a remote monitoring station. With SureSight you'll find benefits only available at Farsight, such as access to the YourSight platform and CCTV portal that provides seamless communication between yourself, your sites and the Farsight RVRC.
Make sure you find out more about free detector package below too: Our integrated add-on deal, which customises the SureSight package and includes the latest detection technology.
The SureSight CCTV remote monitoring package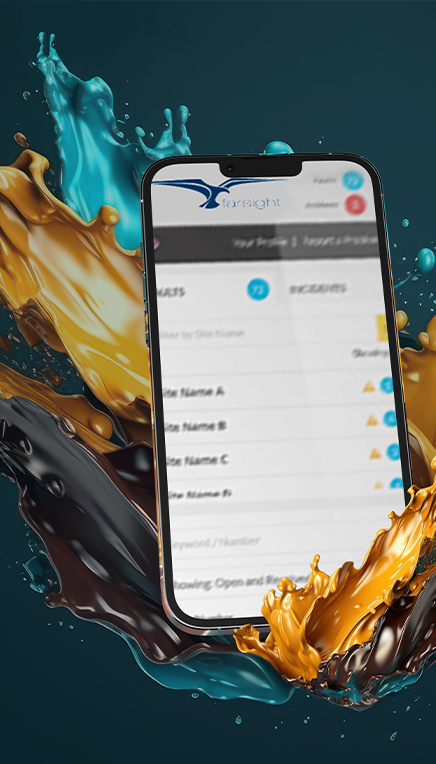 | Package features and services | |
| --- | --- |
| Access to the Farsight Fault Tracker | |
| SMS notifications for faults and incidents | |
| Access to the Farsight CCTV portal to view cameras live via a desktop | |
| Access to the Farsight CCTV portal via an Android or Apple app | |
| Available for closed sites | |
| Available for open or dual sites | |
| Incident alerts straight to your inbox | |
| Remote monitoring reports straight to your inbox | |
| Unlimited technical support | |
| A personal account manager | |
| Adjacent cameras utilised to fully investigate alarms | |
| | |
Get in touch with Farsight today to find out more about SureSight and for pricing guidelines
Want more?
Consider the SureSight+ CCTV monitoring package with PIR detectors included…
Our SureSight+ package was created in partnership with Optex.  Farsight can exclusively offer detectors when you bring a monitoring contract to Farsight.
Add SureSight+ to the SureSight remote monitoring service level above, for the very latest in cloud service technology. SureSight+ includes the monitoring of IP CCTV cameras, access to the Farsight cloud, Optex PIR detectors and local storage for high resolution video.
As a result, both installers and clients are able to receive  notifications directly from the site giving complete transparency and keeping you in control. The benefits of SureSight+ and the Farsight cloud don't stop there, installers will be able to alter settings and security systems updates remotely. Thanks to SureSight+ there is no need to waste time and expense travelling to a routine maintenance call.
With  IP enables enables cameras, PIR motion detectors and industry beating monitoring and customer service as standard, SureSight+ provides a cost effective and comprehensive security solution – Whatever your needs, whatever the site.
It is simple: on receipt of a purchase order, we will dispatch the required equipment. 31 days later we will simply an invoice you for the annual monitoring costs.
To request the terms and conditions of the free detector deal, please get in touch with the Farsight team.